Welcome from the Headteacher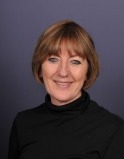 Welcome to Ysgol Tir Morfa
I feel privileged to be the Headteacher of Ysgol Tir Morfa and would like to welcome you to our website.
All children who attend Ysgol Tir Morfa will be entering a safe learning environment where everyone thrives due to a dedicated and caring staff team, a personalised curriculum route, support from professionals and a purpose made school building.
Children are at the centre of everything we do which will be further developed as we move forward with a person centred planning approach.
The school staff and our supportive governors want all children to receive an education that stimulates and challenges them to achieve their potential from their own individual starting points.
We are working towards this by:
Having high expectations of our children
Providing learning experiences that contribute towards them developing as ambitious and capable learners who will make creative contributions to our school and community enterprise initiatives.
Providing an environment that embraces a healthy lifestyle as they move towards adulthood.
Creating a curriculum according to their needs which will provide opportunities and experiences so that key basic skills are developed to equip them for life in the community both locally and globally.
Working in partnership with parents, health, social services and other professionals to meet the whole needs of children and their families.

As a school we will nurture and foster the talents and interests of all pupils.
We are a welcoming school community with lots going on. Just see for yourself and follow us on Twitter.
If you need further information please feel free to contact me.
Mrs R O'Neill